Get library-licensed resources for clinical tools, cloud storage, and course management through their native app rather than the mobile view of the website. To use these apps with a UCSF-paid subscription, review the instructions below.
To verify your affiliation, you must have UCSF MyAccess credentials.
Clinical
Cloud storage
Box
Box for UCSF is integrated with your UCSF MyAccess credentials and offers features such as content and task management, an online workspace for collaboration, and user and group permissions. Box is safe for restoring restricted data including UCSF PHI.
---
Installing the Box mobile app
Course management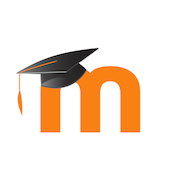 CLE (Moodle)
UCSF's Collaborative Learning Environment (CLE) is a learning management system that serves as a space for online learning and collaboration activities.
---
Installing the CLE (Moodle) mobile app
Enter https://courses.ucsf.edu then hit Connect. You will then be prompted to enter your UCSF MyAccess credentials.